NEWS - BAND - MEDIA - LIVE - SPEAK - E-MAIL -OTHER - LINK
Ever seen a character in a horror flick and thought that they looked familiar? Well, I know I have, and here we shall explore as many uncanny likenesses as we possibly can. If you have any lookalike suggestions, e-mail Gerard and tell him what you think.
---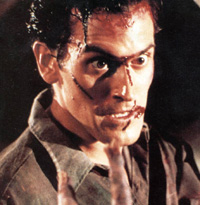 In my opinion, top notch cool horror bloke, Bruce Campbell of Evil Dead fame, looks like...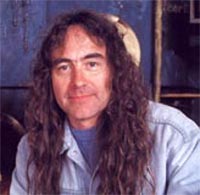 ...top notch cool bass player Steve Harris, from the best band in the world, Iron Maiden.
But then again, Adam thinks Bruce looks like...
...Powerman 5000 Drummer Al 3. Well, each to his own.
---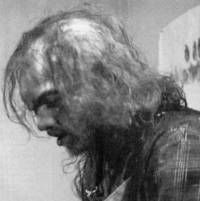 Jason Voorhees, in Friday the 13th Part 2, despite being hideously deformed, somehow seems to resemble...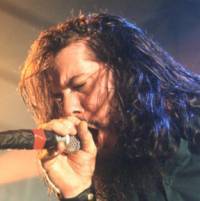 ...Pantera throat monster and very cool bloke, Philip Anselmo. Hmm, strange...
---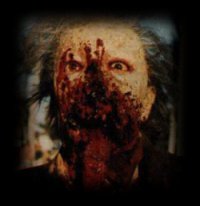 If you've watched Day of the Dead, you'll recognise 'Dr. Tongue' from the super creepy title sequence. But would you believe that someone does look like him...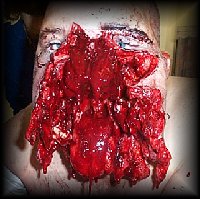 ... this poor bugger who fell off his motorbike at quite a speed, and didn't turn out for the best. Is he still alive though? That's what I can't figure out.
---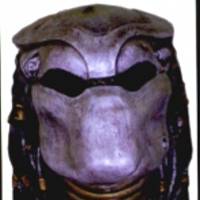 Do you think that super scary alien bounty hunter, The Predator looks like...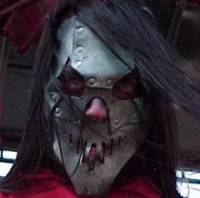 ...iffy Slipknot guitarist, Mick Thompson? He's pretty scary though, too.
---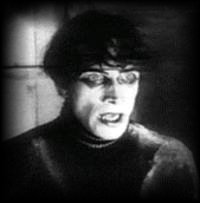 Really weird silent movie bloke, Cesare from 'The Cabinet of Dr. Caligari' looks uncannily similar to...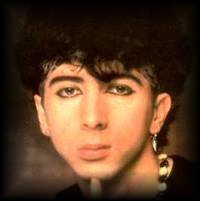 ... very uncool, fruity synth pop ponce, Marc Almond. Uuh.
---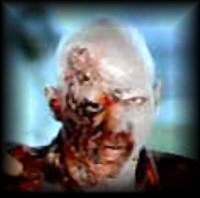 That there zombie from 'Dawn Of The Dead' always seems to remind me of...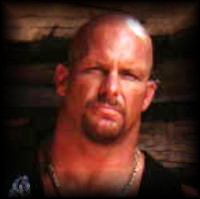 ...W.W.F. Standard Issue Steroid Freak Tight Wearing Pussy, Stone Cold Steve Austin.
---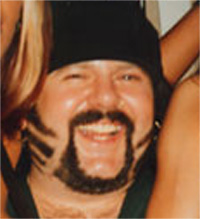 Alright, this is a weird one. Tubby Pantera tub-thumper, the very cool Vinnie Paul Abbott, when you think about it, minus the chipmunk cheeks and beard and the bandana, he actually looks like...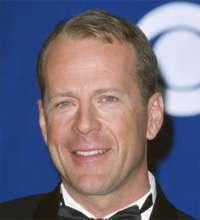 ...the equally cool, Bruce Willis! And if you can't see the resemblance, here's a little thing I threw together to get your brain going...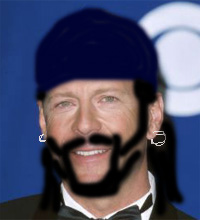 ...Vinnie Willis! It's uncanny, I tell you!!!
---
Another Shitpot one for you. It's no wonder Corey wears that bloody mask...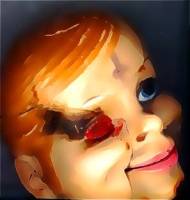 ...'cos he looks like Puppethead, our very own horror movie star!!! How weird is that!
---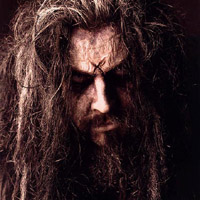 I don't know if this is intentional, but does anyone notice a HUGE likeness between Rob Zombie and...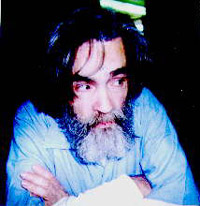 ...Charles Manson? Hey Rob, we know what you're up to!!!
---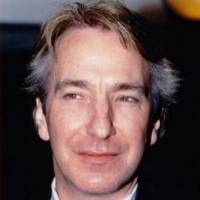 Has anyone else noticed the terrifying similarity between super creepy English actor, Alan Rickman and...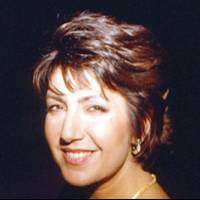 ...her off 'The Cruise', Jane McDonald? Scary, isn't it?
---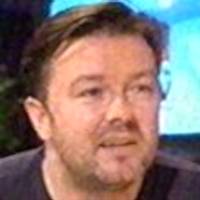 Cheeky, chubby comedian Ricky Gervais, of 'The 11 O' Clock Show' fame has a strange likeness to...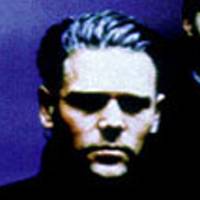 ...Hard as Nails Rammstein Guitarist, Richard Kruske-Bernstein. Except Gervais is a bit chubbier, and doesn't look like he kills people.
---
More to come - and I am expecting suggestions, so get thinking, dudes!